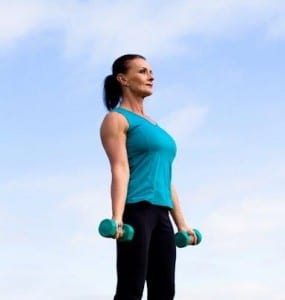 As a Health & Fitness Professional, I have listened to my clients describe their challenges and obstacles to me.  The ones I hear the most are, "I am too busy to go to the gym" or "I'm busy so what's healthy that I can grab, on the go?"
    Woah! Hold up! Exercising and eating healthy are way too important to "fit in" or "grab on the go".  Better still, YOU are too IMPORTANT to treat yourself this way!
     Health & fitness is a lifestyle. If you are new to the lifestyle, being present and focused on learning new behaviors is paramount. You are worth it!
     Start with changes that are easy. Here are 7 Starter Tips to move you towards a healthier, leaner and more energized body!
a)      When you cook dinner, make enough for lunch tomorrow and bring it with you.
b)      Know where you can get healthy food when you are traveling from appointment to appointment.  Even 7/11 has fruit & yogurt!
c)      Place a water bottle at your work station, where you can see it. Staying hydrated will keep you more alert.
d)      Increase your steps. Park further away from the front door of your workplace & walk. Take the stairs instead of the elevator.
 e)      Find fun activities that help you spend more heart beats. Calories are burnt based on heart beats spent. Go dancing, play with your kids! Have fun!
 f)       Pack your workout clothes & shoes in your car.
 g)      Put your exercise time on your schedule. Treat yourself like you are the most important client of your day.
For more information on Sandra's services and FREE seminars in the San Diego area, contact her at sandra@freedomoffitness.com or call 858-273-4151.