Virtual Personal Training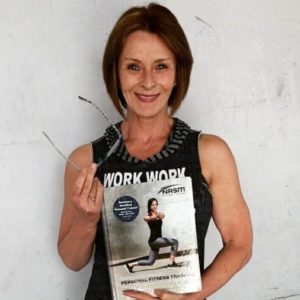 Not a local but still want to train with us? Our FOF Virtual Personal Training Program allows you to get fit remotely no matter where you're located!
Here's how we do it! Send us an email letting us know that you are interested in a nutrition and/or training program. Give a brief description of your goals. We will schedule a brief video chat. Here is how to prepare for this virtual meeting:
Write your foods down for 3 days. Include the time of day you ate, the food (details) and the exact weighed & measured portion. Include all snacks, beverages and any fats that you may cook with. Send this before our scheduled appointment time.
Here is an example: This is one meal, only.
7:30 am – I cup of cooked oatmeal, 1 hard-boiled egg, ½ cup of blueberries, 6 almonds
Include a description of how you are currently exercising.
I will send you our price list and we can decide which package is right for you! Once you are fully committed, we get started. Our meetings are via Facebook video chat or Skype.
All of our programs are personalized: Nutrition, Resistance Training, Cardio & Supplementation. Some programs may include balance, reactive and/or SAQ (speed, agility, quickness) exercises, depending on the goal. You will have support via text, phone, email and/or video, over the time we work together. Over time, all programs change, in a progressive way, until you reach your goal. Follow up sessions are necessary.
Our philosophy is, "It's a lifestyle, not a life sentence!"
Click Here to GET STARTED TODAY!
Not sure which program is right for you?
Book a free consultation to find out!