Sandra Blackie's
Freedom of Fitness
"It's a lifestyle, not a life sentence."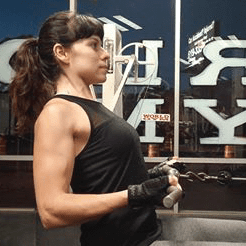 Want to stay fit and maintain a long-term healthy lifestyle? Try our lifestyle fitness program!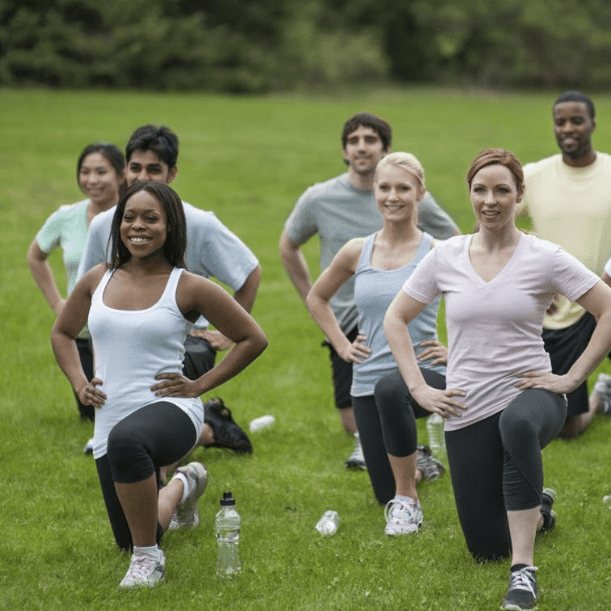 Do you prefer outdoor group classes? Our outdoor Group Fitness classes are perfect for you!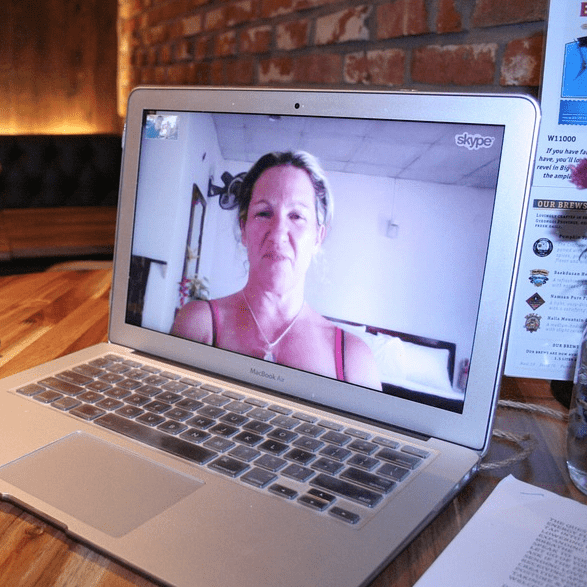 Not a local but still want to train with us? Our virtual program allows you to get fit remotely no matter where you're located!
Certified Personal Trainer, Nutritionist and Health Coach
"One of my greatest joys is to see people get healthier, to help them exceed their expectations and actualize their goals, while having fun, exercising."
Sandra Blackie helps clients to achieve a healthier lifestyle through a variety of personalized training programs. She is passionate about helping men and women reach their personal health and fitness goals no matter what they are. With a focus on communication, continuous improvement and excellent service, Sandra brings her knowledge and expertise to the table to deliver high quality, unparalleled results.

Fixed my bad habits
I have worked out regularly for years, taken group classes and even had some training. After spending time in the gym and training for Aerial Trapeze and Handstands I had developed a few bad habits trained specific areas an muscles that created an imbalance. I started working with Sandra Blackie and knew right away it was a good fit. Not only could she adjust the major exercises but was able to see where I was unbalanced as a whole. Sandra's has experience, training and knowledge that goes beyond what I have seen. She fine-tuned my movements and has adjusted my routine to train where I have weaknesses and strengthen where it will help me reach specific goals. I'd gladly recommend her for anyone from a person who is just starting out and wants to workout smart and safely to a seasoned athlete that needs a tune-up or to augment an existing plan.

New Ways of Staying Healthy
I would like to write and express my sincere appreciation for "Freedom of Fitness" at Pacific Beach, California. After having two kids and going back to school for my Bachelor my weight totally changed. I hated the way I looked and felt. That's when I decided to do something about. It was June of 2007 that I started my journey to become healthy and fit. I was referred to Sandra Blackie to help me change my eating habits and exercise in her program. I found new ways of eating healthy & staying fit from the inside and out. She assisted me by customizing my nutrition and an exercise program. At 37 years old, I decided to try it. I didn't expect the results to work but I achieved it! Sandra kept a close eye on my results, always made inquiries regarding how I was feeling and doing and made suggestions and improvements to my program once a month. At the end of the program I lost 68 lbs and 24.3 percent body fat! I dropped a few dress sizes from a 16 to a size 3. WOW! I was never a size 3 in high school. I look and feel fantastic! I was invited to see a Figure Competition at Anaheim, CA. Looking at my friend on stage inspired me. That's when I decided to become a Figure competitor. Sandra was surprised that I wanted to do a Figure show. I met my goal exactly! I was so excited to get on stage. To top my journey to fitness I actually placed in my first Figure Competition I took 4th in the Masters 35+ category!!! Now that's amazing!!! After my show I still follow the program that Sandra created. I've learned how to eat properly, eating foods that I like, and how to order my meals at restaurant. My body looks better now at my late 30s then in high school. This is just the beginning of my journey to fitness. I highly recommend Sandra Blackie "Feel the Freedom of Fitness" it is an amazing program, I could not have done it without her.

A Positive Influence on Me and My Fitness Routine
Sandra Blackie and Freedom of Fitness are the BEST. Sandra has been providing personal training services to me for more than ten years. During that time she has been a positive influence on me and my fitness routine. She has a keen eye for ensuring proper training techniques and is able to explain and demonstrate those techniques in an understandable manner. During training sessions, Sandra is focused on me and is always there to improve and assist me in reaching fitness, nutrition and wellness goals.Sandra is a great trainer and friend and has made maintaining a  healthy lifestyle easier and enjoyable.

Most Knowledgeable
I've been a client of Sandra's for over 10yrs. I met Sandra when I lived in San Diego but moved and continued working with her via phone consults. She is the most knowledgeable person I know in the health/fitness industry. She is always motivating me to strive harder in the fitness world as well as in life. Before I met her I had a very negative approach to food but with her guidance I have a obtained a healthy attitude towards food. She is patient while giving you a kick in the butt when needed. I have learned that eating healthy is a lifestyle and not to approach eating in a negative way. As for her work out programs…they are always challenging and different each time. I feel blessed to know her and call her a friend.

At My Wits End with Yo-Yo Diets
Sandra is wonderful! She has taught me so much about fitness and nutrition. I was at my wits end with the yo-yo diets and inconsistent gym routines. Sandra put it all together in a comprehensive easy to understand way that takes away the blame, shame and guilt cycle and replaces it with honest accountability and positivity. She is a friend and a mentor. I couldn't be happier with my time with her. I am finally proud of my fitness routine and love telling people about it!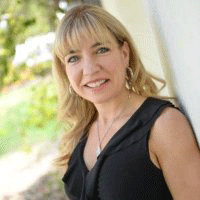 I've Never Looked or Felt Better
Thank you so much! I certainly will eat my carbs! I'm so excited for my next 30 days!!! I will be 44 on the 16th and I've never felt or looked better than I do right now! I feel SO BLESSED to have Googled you that Sunday! You have not only been an inspiration to me but, I value everything that you have taught me to the Trillionth & beyond! I will tell you this: the most valuable is my new relationship with my food attitude. I don't know how you did it but, you made me see that I did have an "extreme" issue that had to stop…. Of course, I know that I do everything to the extreme however, I heard it differently from you and now I see that I can have a great relationship with food and exercise, so long as I use the right tools all of time and not go "extreme" on anything which then turns to "binge"…. I FINALLY FEEL FREE FROM FITNESS AND FOOD!!!! I have to add that I have hired many trainers over the years trying to find someone who could show me what in the heck I was doing that wasn't producing results for me like they should, and I ended up knowing more than they did about nutrition & exercise! Not one taught me proper form or technique (obviously) and yet you were able to spot several issues just from the way I picked up the weights and guide me through proper form and focus! I have never seen visual results in my muscle tone like this before in just the 90 days I've been following your "designer workout program"!!! That's what I call them! I was an injury waiting to happen and now I'm in perfect form or I stop! I feel like the luckiest person in the gym and I owe it all to your expertise & knowledge! Thank you for being so informative and taking the time to care about my journey! You're an awesome coach & you broke me of my bad behavior & form forever! THANK YOU!

Sandra Coaches the Body, Spirit and Mind
Sandra's knowledge and experience in the fitness and bodybuilding field surpasses anyone I have known. I have known Sandra for more than 25 years and recently I asked her to take me from my present fitness level to doing my first BB competition in 25 years, in which I placed 2nd. Last year I visited Sandra in San Diego and got to spend time with her and learn even more about nutrition and workout techniques. She corrected the way I walked, my shoulders, my back and the way I lifted. The knowledge I took away from those few days I apply every day in and out of the gym. Sue Ross Before & AfterSandra not only coaches the body but believes in the spirit and mind as well. The synergy between those three elements determines the level of fitness you want to achieve and Sandra is the one to get you there. Sandra can help you achieve whatever your goal may be. I'm living proof that someone with Ankylosing Spondylitis, when given the right nutrition, the best coaching advice, be dedicated to a goal, and the will to make a dream come true. No one comes close to the level of knowledge and experience in the fitness world. If you have not talked to Sandra or attended one of her seminars, I would highly recommend that you do. You owe it to yourself to bring yourself to a new level, whether it is a personal or professional; Sandra is the key to success. Thank you Sandra for all that you have shown me and given me in the last year, I could not have made it to the level that I am now. You have given me the tools to move forward and to maintain my present shape, to eat healthy and wisely and to feel that I am worth more than I had given myself.
Feel The
Freedom of Fitness
Are you ready to start your fitness journey? Great! Fill in the form below.
If you feel that you need to ask me a few questions before we begin, I invite you to schedule a FREE ½ hour consultation, at my office. I look forward to working with you.
"It's a lifestyle, not a life sentence!"