"It's a Lifestyle,
not a Life Sentence."
No matter your goals, we'll get you there
With over 34 years of personal training experience, we can get you into your best shape, reduce body fat, increase core strength, enhance athletic performance, help improve activities of daily living and/or assist you in making a healthy lifestyle change. We provide personal training in San Diego as well as virtual training.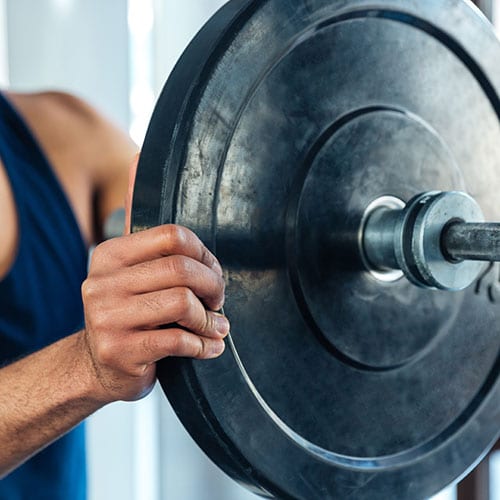 Programs and personal training sessions for weights, cardio, flexibility, balance & more…
Freedom of Fitness exercise programs are personalized to fit your unique fitness needs.  Program design is based on personal goals, current level of conditioning and past experience.  We work with you on proper posture, technique, and range of motion.  Proper movement patterns minimize injury and promote positive change. If you have an injury, be sure to let your trainer know.
We offer exercise programs for the following goals:
Changing body composition
Weight loss & weight gain
Increasing bone density
Enhancing athletic performance
Physique competition (bodybuilding, physique, figure, & bikini)
Are you looking to lose weight and keep it off? Would you like to change your body composition and burn calories at a faster pace? Do you want to feel more energized?  Are you getting ready for an athletic event, like a physique show or 5K race? Sandra offers personalized dietary programs, nutrition & exercise packages, and half-hour or one-hour nutrition consultations.
We help you focus on making healthy food choices, improving your energy level, healthy weight management, and making a healthy lifestyle change. We discourage fad diets that only promote short term success.In addition, we provide nutrition programs to enhance athletic performance. We also cater to the nutritional needs of the fitness and bodybuilding competitors (all categories).
We offer an educational approach to healthy weight management and all nutrition and fitness goals.
Our motto, at Freedom of Fitness, is, "It's a lifestyle, not a life sentence!"  We want our clients to enjoy their lifestyle changes, feel good and live in the results they've created!
In addition to education, we provide strategies to overcome obstacles, debunk any myths that may interfere with achieving the goal and encourage a healthy relationship between you, your body and it's incredible abilities!
Ready to get started? Book your free consultation now or visit our programs page for information on specific program offerings!
Feel The
Freedom of Fitness
Are you ready to start your fitness journey? Great! Fill in the form below.
If you feel that you need to ask me a few questions before we begin, I invite you to schedule a FREE ½ hour consultation, at my office. I look forward to working with you.
"It's a lifestyle, not a life sentence!"