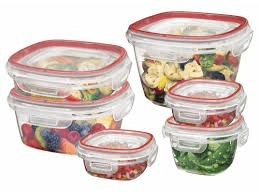 * Plan ahead. Buy non-perishable foods that you can carry, like the following: Cliff bars, bottled water, canned sugar free fruits, meal replacement packets, bran muffins, graham crackers, low-fat turkey jerky, rice cakes, canned tuna or chicken, wheat crackers.
• Buy a small ice chest so you can pack perishable items like yogurt, low-fat string cheese, fruit, cut up raw vegetables, or healthy sandwiches.
• Buy Tupperware and Zip Lock baggies to pack food in.
• If you are flying, order a low-fat meal at the time you purchase your ticket or pick up something healthy in the Food Court before getting on the plane.
• If you are driving, stop at restaurants that offer a variety of healthy food on the menu. Even Fast Food restaurants have some reasonably healthy choices.
• Please avoid "vacation mentality". This way of thinking usually involves over-indulgence, with the idea that you'll get back on track when you return home. Unhealthy food choices effect us the same, no matter where we are. Plan small deviations, if you must. It negates random eating.