Meet Sandra Blackie

Freedom of Fitness is a nutrition, exercise and wellness counseling firm located in San Diego, California. Our goal is to improve personal health and fitness levels by providing a realistic approach to nutrition and exercise.
Get Fit
New to working out? Kickstart your fitness with our introductory program!
<Click Here to Get Started!>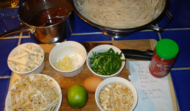 Stay Fit
Want to stay fit and maintain a long-term healthy lifestyle? Try our lifestyle fitness program!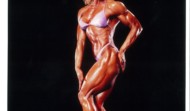 Elite Level/ Bodybuilding
Are you a current or aspiring body builder, athlete, or competitor? Check out our elite training program!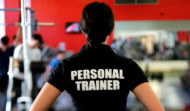 Virtual Training
Not a local but still want to train with us? Our virtual program allows you to get fit remotely no matter where you're located!
Click Here if You Are Ready!
...My body looks better now at my late 30s than in high school.  This is just the beginning of my journey to fitness.  I highly recommend Sandra Blackie "Feel the Freedom of Fitness" it is an amazing program, I could not have done it without her.–Elizabeth Pacheco, San Diego, California

Sandra's knowledge and experience in the fitness and bodybuilding field surpasses anyone I have known.–Sue Ross

Thank you for being so informative and taking the time to care about my journey! You're an awesome coach & you broke me of my bad behavior & form forever!–Devi Hansen

I was at my wits end with the yo-yo diets and inconsistent gym routines. Sandra put it all together in a comprehensive easy to understand way that takes away the blame, shame and guilt cycle...–Anne Butera

Sandra has been providing personal training services to me for more than ten years....She has a keen eye for ensuring proper training techniques and is able to explain and demonstrate those techniques in an understandable manner.–Ken Bullock

I've been a client of Sandra's for over 10yrs....She is patient while giving you a kick in the butt when needed.–Colleen Troknya Graham–