Nutrition & Dietary Programs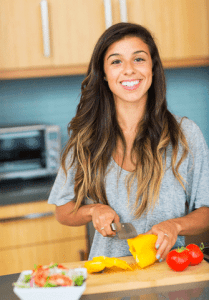 Are you looking to lose weight and keep it off? Would you like to change your body composition and burn calories at a faster pace? Do you want to feel more energized?  Are you getting ready for an athletic event, like a physique show or 5K race? Sandra offers personalized dietary programs, nutrition & exercise packages, and half-hour or one-hour nutrition consultations.
We help you focus on making healthy food choices, stabilizing & improving energy levels, and healthy weight management; make a healthy lifestyle change – not a quick fix! In addition, we provide nutrition programs to enhance athletic performance in a variety of sports and cater to the nutrition needs of the fitness & bodybuilding competitors, as well.