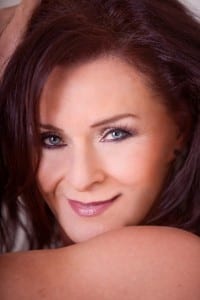 Sandra Blackie helps clients to achieve a healthier lifestyle through a variety of personalized training programs. She is passionate about helping men and women reach their personal health and fitness goals no matter what they are. With a focus on communication, continuous improvement and excellent service, Sandra brings her knowledge and expertise to the table to deliver high quality, unparalleled results.
Sandra is a Personal Trainer & Certified Sports Nutritionist at Freedom of Fitness, located in Pacific Beach, San Diego. She is also an Instructor at the National Personal Training Institute of California, at the Vista location. She has the following degrees/certifications: B.A. Recreation & Leisure Studies, NASN, NASM, AFAA, CRP & AED, and IFBB Pro Bodybuilder.
Sandra has over 34 years of experience in nutrition, athletics, and counseling. Her education includes a B.A. in Recreation & Leisure Studies from Concordia University in Montreal, Canada, and certifications from the National Academy of Sports Medicine, the American Council on Exercise, the National Association of Sports Nutrition, the Aerobic & Fitness Association of America, and the American Heart Association. She has traveled the world, giving seminars on nutrition, the bodybuilding and fitness lifestyle, as well as many other health-related topics.
She has competed as a Professional Bodybuilder with the International Federation of Bodybuilders until her retirement in 1996. Her highest competitive achievements include; being ranked as high as the top five in Professional / International competition in 1992, competing in the very prestigious Ms. Olympia three times, and winning the Canadian National Bodybuilding title in 1986.
Today, as the owner of Freedom of Fitness, a personal training and nutrition counseling service, Sandra helps men and women enjoy the freedom of healthy weight management through proper nutrition and exercise. She also continues to help competitors (bodybuilders, physique, figure and bikini) prepare for contests. The level of conditioning they achieve always guarantees a high placing in every event!
Sandra's background and extensive experience as an athlete and trainer help her to pursue her dedication to giving clients the tools, education, guidance and motivation to reach their personal health and fitness goals
Join Sandra today and discover the transformational journey to a healthier, happier lifestyle.
Book a FREE Consultation
Sandra Blackie
Freedom of Fitness
619-977-5779